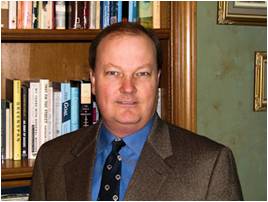 LinkedIn Profile: http://www.linkedin.com/in/nebrooks/
Email: NatBrooks@strategyshapers.com
Nat Brooks: A Competitive & Market Intelligence Expert, Business Strategist, Capability Builder
The Principal of Strategy Shapers LLC, Nat Brooks brings 25 years of Fortune 500 finance, strategy and general management experience to the work of helping clients create world class market and competitive intelligence as well as develop winning business strategies.
From 2005 until 2012 Nat built Procter & Gamble's corporate Competitive Intelligence organization, which today is an 850 member global community of practice responsible for competitive analysis, early warning, technology intelligence and strategic options development.  Nat is a recognized leader in competitive strategy in the consumer packaged goods industry and was a member of P&G's prestigious CFO Circle.  During his time at P&G, Nat also mentored competitive and market intelligence leaders at such firms as Newell Rubbermaid, Cintas, Brown-Forman and Pella Window.
Prior to 2005, Nat led competitive intelligence and strategy development for P&G's $18 Billion paper business.  His competitive analysis and cost benchmarking work enabled the turn-around of P&G's diaper business after the stagnant decade of the 1990's. Thanks to this turnaround, today Pampers is P&G's largest global brand, with over $10 Billion in global revenue.
Earlier in his career, Nat worked as an internal auditor, cost analyst, financial analyst, manufacturing plant controller and manufacturing operations manager.
Nat's affiliations include:
ASP (Association for Strategic Planning)

SCIP (Strategy & Competitive Intelligence Professionals)

Aurora WDC G2

SCORE (Service Corps of Retired Executives)

Greater Cincinnati Chamber of Commerce

Northern Kentucky Chamber of Commerce

Chair emeritus The Conference Board's Competitive Intelligence Council

Advisory Board member Fuld-Gilad-Herring Academy of Competitive Intelligence
Nat Brooks has written articles on competitive intelligence and strategy for
The Conference Board

and

Competitive Intelligence Magazine

and is a frequent speaker on the topics of strategy development, market trends and market and competitive intelligence approaches. Nat blogs here, at Evoke.pro and Reconverge.net
Nat is a 1988 graduate of Denison University with a BA in Political Science.  He lives and works in Loveland, Ohio.